WELCOME TO Just Leave Me Be WIKI
Manhwa Characters Recent Changes Images
Welcome to the Just Leave Me Be Wiki, a Wiki dedicated to everything about the manhwa series Just Leave Me Be that anyone can edit on. Please help by creating or editing any of the articles!


As of the 28th of September, there are currently:

39 Articles • 110 Files • 900 Edits • 2 Active Users

NOTE: This wiki contains SPOILERS, read with caution!
STORY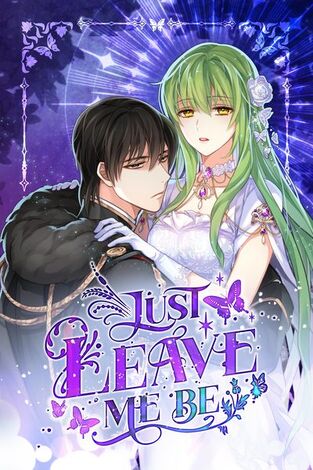 Just Leave Me Be is a Korean Web Novel later converted to Manhwa covering Drama, Fantasy, Supernatural and Romance genres.
Original story by Eun Hyang Ja (twitter)
Story by Chero (twitter)
Art by Kotavi (twitter)
---
Adele was a hapless orphan until a duke gave her a choice: live as a substitute for his dead daughter, or die on the streets. Despite playing this role to the best of her ability, an order for her assassination was given shortly after he married her off. Miraculously, she is sent back in time and decides to make up for the years wasted living a lie. As ancient ruins call to her, can she use her past knowledge and unexpected help from the Black Knight to defeat the dangers ahead and change fate?
---

Just Leave Me Be (English Name)
Leave Me Alone (Alternative English Name)
Throw Me Away (Alternative English Name)
나를 버려주세요 (Korean Name)
ปล่อยฉันจากพันธนาการ (Thai Name)
私を捨ててください (Japanese Name)
KAKAO

Foxtoon

KakaoPage

Lezhin

Naver

---